CetoAI joins 2023 MongoDB AI Innovators Program
CetoAI among first contenders for the groundbreaking 2023 MongoDB Innovators Program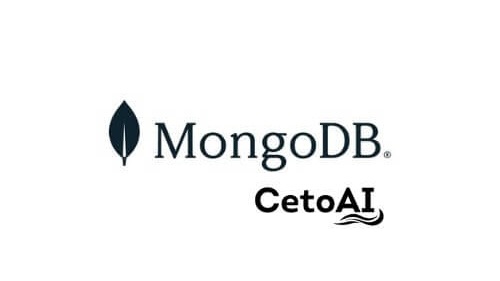 Even if you haven't heard of MongoDB, odds are good that you touch it in your daily online life. MongoDB has enabled more than 43,000 organisations to build solutions leveraging MongoDB technology, including some of the biggest names in technology, healthcare, telecom, and financial services. This year, CetoAI has been shortlisted among the first contenders for the 2023 MongoDB AI Innovators Program for startups.
Nowadays it's impossible to talk about technological development without touching on artificial intelligence, and CetoAI understands that. Servicing the quickly evolving needs of the maritime sector CetoAI is transforming the landscape with its pioneering predictive analytics solutions. By seamlessly integrating high-frequency data, expert engineering, and artificial intelligence, the company is spearheading efforts to curtail machinery breakdowns, slash carbon emissions, and meticulously manage operational risks.
Sensors installed onto each vessel generate real-time data feeds of engine and vessel performance. Harnessing the prowess of the company's AI models, this data fuels predictive maintenance strategies optimises fuel consumption, and propels the frontiers of carbon intensity forecasting. The insights drawn from these models are instrumental for the vessel's crew, owners, and insurers, equipping them with the intelligence needed to make informed decisions.
Yet, managing the complexity of the data streams is no small feat. With around 90,000 JSON documents produced daily by sensors on each vessel, each document containing approximately 100 distinct time-series measurements, robust analytics processing is essential before feeding into the machine learning models. Recognising this challenge and the need to support rapid business growth, our engineering team at CetoAI made a strategic move. We transitioned from a standalone time-series database to MongoDB, a dynamic solution that could match their expansion needs.
The journey of data from sensor measurements to AI model refinement takes a transformative path. Through Microsoft Azure's IoT hub, the data flows seamlessly into MongoDB Atlas' specialised time-series database collections. Here, MongoDB's window functions step in, expertly processing and shaping the data before presenting it to CetoAI's machine-learning models, crafted using the power of PyTorch and Scikit-Learn.
Yet, this is just the beginning for CetoAI. Embracing the full spectrum of MongoDB's capabilities, the company is embarking on a journey of limitless possibilities. With Atlas Device Sync, data can be stored locally and synchronised between vessels and the cloud, ensuring resilience even in the face of network interruptions. Meanwhile, Atlas Vector Search takes centre stage, facilitating the integration of Language Model AI (LLM) for Retrieval Augmented Generation. This revolutionary concept empowers crews to diagnose and resolve equipment failures through natural language queries, transforming troubleshooting into a streamlined and efficient process.
MongoDB's announcement means that CetoAI will have access to Atlas credits and expert support as part of the AI Innovators Program, enabling CetoAI to accelerate and derisk the delivery of these new services.
ENDS
About CetoAI
CetoAI provides powerful predictive analytics to the maritime industry; combining high-frequency data, engineering expertise and artificial intelligence we reduce machinery breakdowns, cut carbon emissions and manage operational risk.
For more press information, interviews and images, contact Tony Hildrew at 07735 078 251 Tony.Hildrew@ceto.ai