CetoAI Secures £1.5M Investment to Drive Maritime Innovation
CetoAI raises £1.5M led by Howden Ventures with participation from existing and new investors.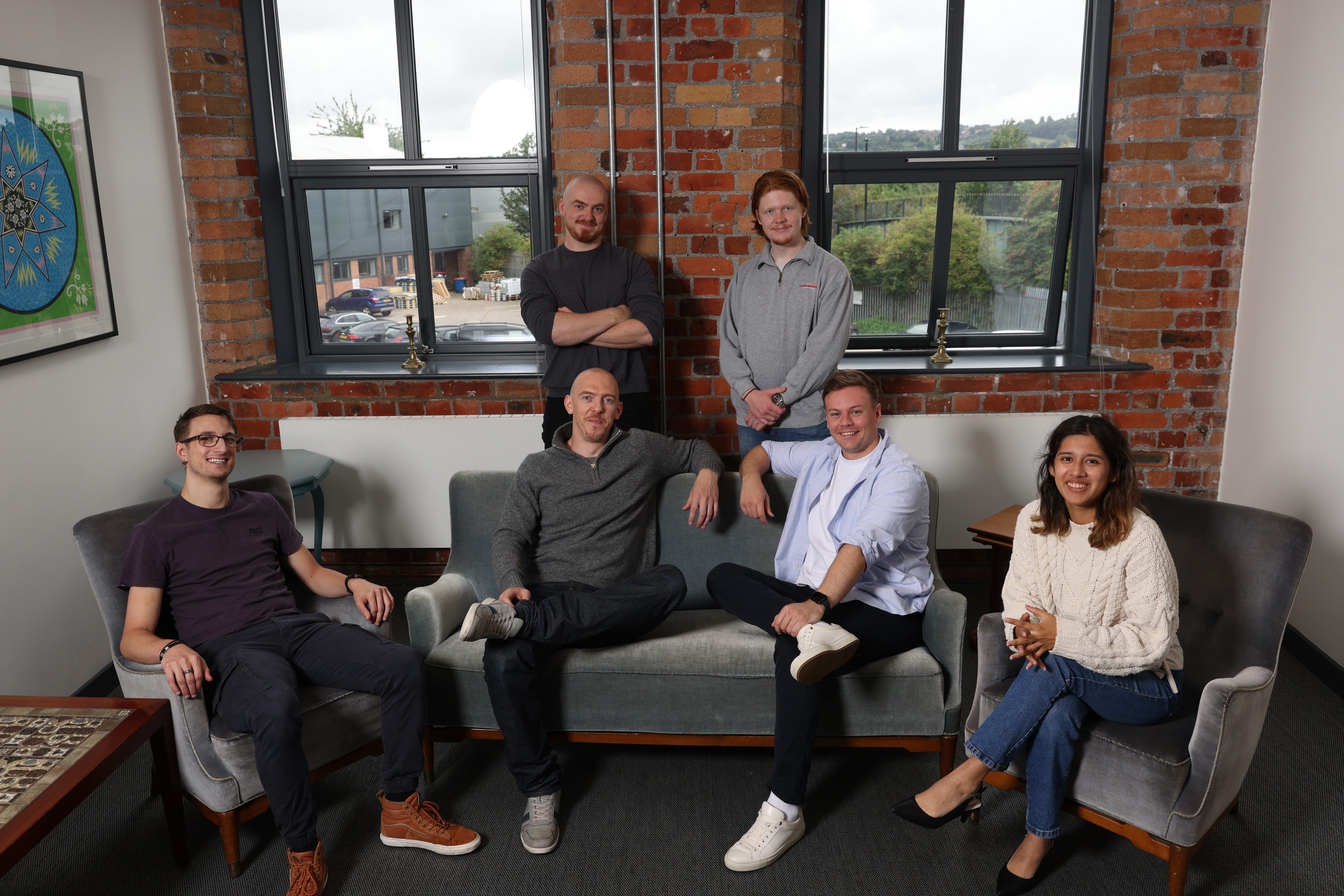 20 October 2023, Newcastle – Today, we' are announcing that CetoAI, the maritime predictive analytics company have raised £1.5 million in seed funding, led by Howden Ventures with participation from Chaucer Group, Founders Factory, and existing investors from the Business Investors Group.
This marks a significant step for CetoAI's growth ambitions as we continue to bring artificial intelligence applications to the maritime and insurance sectors that identify machinery breakdown risks earlier than conventional detection methods.
The global maritime sector is facing multiple challenges around reliability, decarbonisation, and digitisation.; CetoAI's technology enables clients to make data driven decisions whilst simultaneously reducing machinery breakdowns and carbon emissions through the Watchkeeper and CarbonID solutions, helping shipowners and insurers transition to digitally enabled operations.
Tony Hildrew, Founder & CEO of CetoAI, said, "We are delighted to welcome a host of new investors to CetoAI. Having the support and access to an unparalleled network, including ties to some of the largest ship owners and operators across the maritime sector, will help support our significant growth ambitions over the coming years. The strong relationships, which our new investors formed throughout the years, raise and shared vision for new predictive analytics technologies in the space. This meant that the decision on where to take capital from was an easy one when we opened the round. We couldn't be happier with how this fund raise went."
Tom Hoad, Head of Howden Ventures, added, "It was clear from the outset that CetoAI's technology was borne out of years of experience with commercial vessels. This client understanding, coupled with Howden Venture's MGA platform, represents a step change in the way that vast streams of data will be used across maritime and marine insurance underwriting. It is great to witness the industry collectively coming together to use collaboration and innovation to address some of the world's most pressing risks."
We're also announcing today a strategic partnership between CetoAI and Chaucer Group, which is poised to accelerate innovation, improve risk management, and drive advancements that will benefit both the maritime industry and the broader marine insurance sector. The marine and innovation team at Chaucer will work closely with CetoAI over the coming months providing deep industry expertise around the marine market as the company moves towards the delivery of a new insurance product.
James Irvine, Head of Marine Global Hull Lines at Chaucer added, "CetoAI are pushing the boundaries of data and analytics in the marine industry. Their unique technology enables not only risk response, but true risk prevention and mitigation. Our partnership with CetoAI is the perfect marriage between innovation and insurance, enabling us to develop new solutions for the marine insurance market, ones that deliver real value to clients."
Together, we are set to impact the ever evolving and complex landscape of maritime.
ENDS
About CetoAI
CetoAI provides powerful predictive analytics to the maritime industry; combining high-frequency data, engineering expertise and artificial intelligence we reduce machinery breakdowns, cut carbon emissions, and manage operational risk.
For further information, please visit www.ceto.ai
About Howden
Howden is a leading global insurance group with employee ownership at its heart. Founded in 1994, it provides insurance broking, reinsurance broking and underwriting services and solutions to clients ranging from individuals to the largest multinational companies.
The group operates in 50 countries across Europe, Africa, Asia, the Middle East, Latin America, the USA, Australia and New Zealand, employing 15,000 people and handling $30bn of premium on behalf of clients.
For more information, please visit www.howdengroup.com and www.howdengroupholdings.com
About Chaucer
Chaucer are a leading specialty (re)insurance group working with brokers, coverholders and clients to protect and support business activities around the world. Our services are accessed both through Lloyd's of London and the company markets.
We are defined by an enterprising, bespoke approach to (re)insurance, enabled by the individual character, experience and imagination of our expert teams.
Chaucer is a member of the China Re Group and backed by their financial and operational resources. China Re is one of the world's largest reinsurance companies whose outstanding and comprehensive strength is rated A (excellent) by AM Best and A (strong) by S&P Global Rating.
For more information, visit www.chaucergroup.com
CONTACT
CetoAI
Tony Hildrew
07735078251
Howden Group Holdings, Corporate Communications
Helen Smith
07857 671317
FTI Consulting
Chaucer Group
Greer Stead
Chaucer
+44(0)20 7105 8258
Gus Montgomery
Mattison Public Relations
+44(0)20 7645 3636
gus.montgomery@mattison.co.uk